Planning Permission for Industrial Steel Buildings
Warehouses and industrial buildings are treated as a special category for planning permission and, according to the Planning Portal, as of the 2010 regulations, are considered to be permitted development, not requiring planning permission so long as some basic limits and considerations are met.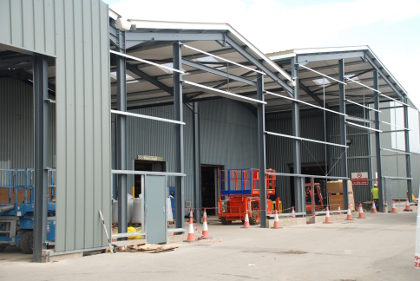 The broad advice is that to be a permitted development, new industrial steel buildings and warehouses have a height restriction - 5m max if situated close to the boundary of the plot, or limited to the height of nearby buildings, or 15m and they cannot exceed 100 square metres. Buildings outside these dimensions as possible, but will require planning permission.
Extensions and alterations have different requirements based on the dimensions and use of the existing building to be a permitted development. Again, any thing which is not a permitted development is still possible, but would need planning permission.
The steel building suppliers connected to Verified Sales Leads, are experienced construction specialists and can advise you as to planning and building regulations and can provide advice as to building design to help you through the regulations. Alternatively, contact your local planning office for general guidance.
For more information see the UK Government's Planning Portal.