Industrial Steel Buildings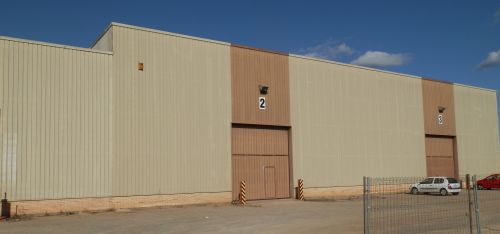 Industrial steel buildings range from simple sheds for storage to full workplaces with production lines and offices on multiple floors - the range of types industrial steel buildings is huge. If your business is looking to expand or needs more space for instance a new warehouse or a factory extension, steel buildings or steel-framed buildings are the most effective way to expand your business quickly and cost-effectively. Contact Verified Steel Buildings below for more information.
If you're looking to buy a new building but unsure about financing, we can also find finance solutions to help spread the cost and get your business making a return faster.
For buildings for industrial use, steel offers flexibility and cost effectiveness over other construction methods. Steel buildings start with a steel-frame that acts as the skeleton for the unit, constructed in sections - known as portal frames - with the weight of the building carried at the side through the metal pillars.
This gives a building with a structure is far more adaptable than using other materials for instance in terms of height and accessible floorspace as there are no interior structures supporting the building. For industrial use, this gives large open floor space, with high ceilings if required and can support large roller doors, windows, skylights, insultation, soundproofing and separated areas for different workplace areas as you require. The most common style of industrial building is a shed-type construction, but buildings can be tailor-made incorporating office space, venting and pipework and warehouse space as required. Our experts can talk through exactly what your business needs and provide the exact building you require without breaking the bank.

Industrial building design is a classic use of a steel-framed design. The relatively low-cost of materials and construction, combined with the excellent space and flexibility of the design are what normally cause businesses to gravitate to a steel-built design. In addition they have the following benefits:

For industrial use, steel buildings range from simple warehouses, assembly lines right up to multi-storey factories with combined office space. We have two examples of industrial steel buildings that are more than just the traditional steel shed and include two storey office space and a large production or warehouse area with full height access.

Warehouses and industrial buildings are treated as a special category for planning permission and, according to the Planning Portal, as of the 2010 regulations, are considered to be permitted development, not requiring planning permission so long as some basic limits and considerations are met.