Aircraft Hanger Construction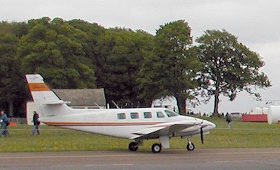 If you're someone able to afford your own aircraft, then you'll appreciate how important it is to keep your plane or helicopter in pristine condition and protected from the elements. Alternatively if you run a flying clubs or aerodromes you'll know the need for space for members to pitch up and keep their aircraft out of inclement weather.
The great benefit of steel-built aircraft hangers is the strength and lightness of the steel, enabling you to build wide hangers with wide entrances for longer wingspans, without necessarily needing to build high or compromise on door width. A strong portal frame provides a hanger with good door width and can be fitted with a range of door types.
Add windows and interior space and a good hanger is more than just storage, and can be used for aircraft servicing and maintenance as well as storage. The strength of the steel panels combined with the organic-coating make for a low-cost, low-maintenance building that continues to look good year after year.
Hanger space for aircraft is always an important consideration for private pilots, aerodromes and flying schools. Once on the ground your valuable aircraft needs protecting from the elements and space for maintenance. But there are also practical considerations - access doors have to be wide enough and high enough to accommodate the plane's wingspan, and for multiple aircraft in the same hanger there needs to be enough internal space to manoeuvre and park the different planes. Steel-built hangers give the following benefits:
For airfield owners and flying clubs, providing hangers and space for owners to install or rent hanger space is one way to increase membership and usage. High quality hangerage attracts quality aircraft and can be supplemented by workshop areas, club-rooms and training space.