Canopy and Roof Structures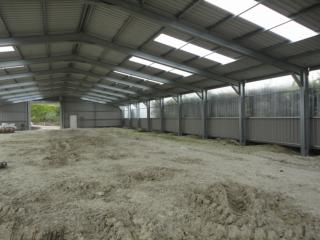 Canopy structures are anything with an designer or architecturally structured roof, often in waves or curved geometrical forms. This can include roofing over terraces or outdoor areas, or shade or rain roofs over pedestrianised spaces or parking or simply to add stunning sophisticated design to outdoor spaces.
Like steel buildings, canopy structures are built on steel frames and can be made to measure or of a standardised design. The canopy itself can be glass, steel, wood or canvas depending on the effect you're trying to create. Canopies are frequently seen outside shopping centres and sports facilities, but even everyday houses can have their own canopied area, or it can be used to add style to restaurants, pubs or clubs that have outside dining areas.
An increasingly common option for canopies or a freestanding roof is to use the overhead space to locate solar panels giving a dual purpose to the roof structure - providing shelter underneath and energy generation on top.