Little things that matter
If you're buying a riding arena you'll know how important the horses are to you, so you'll appreciate that it's the little things that matter when your building, designing and thinking about a new riding arena.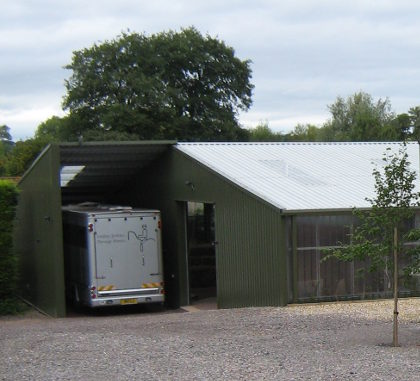 As you'll see from the photo, for this riding arena, special provision has been made to give a space next to the arena for the horse box. This little bit of smart thinking means the stable now has suitable garaging for the horse box, but by putting it close to the riding arena itself it makes it easier to load and unload the horses particularly in inclement weather as the horses can easily be led into and out of the arena.