Simple steel barn
Simple is sometimes the best. This is a plain steel barn finished in green steel cladding used on a farm for storage.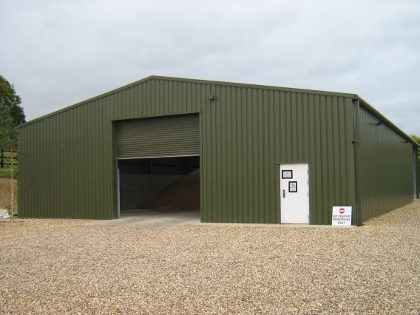 Even simple steel farm buildings can look good if the finishing is done properly with discrete colours. The green barn here has a simple roller front door and side entrance. The main use is for the storage of small machinery and feed-stuffs so bigger doors or access were not necessary.
As can be seen by the gravelling outside, aesthetics were important but simple, nice and tidy made for the right job for the farm.