Benefits for Farm Buildings and Outbuildings
For farms, steel buildings are a common means of adding floorspace for storage or garaging, or even for use as dairies or processing areas and are a common feature on many modern farms for the following reasons: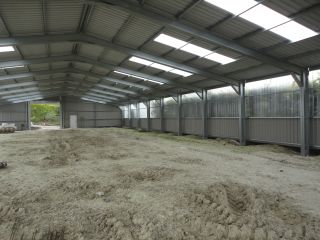 Steel buildings give a flexible space depending on your requirements - with or without walls, with or without insulation, electricity etc.
Buildings can be design in a variety of shapes including American barn style as well as more conventional box or dome styles.
Steel cladding panels are pre-prepared prior to installation and so are low-maintenance and come in a variety of colours to fit in with other outbuildings
The cost of a steel building is low compared to other forms of construction and coming almost as a flat-pack it is very quick to assemble and erect
In situations where windows are inappropriate, the building can be fitted with skylight roof panels to allow natural light in.
The structure allows for doors of different sizes to be placed anywhere
Steel buildings are an excellent option for mounting of solar PV panels
DIY construction is possible for those with a familiarity of the technical issues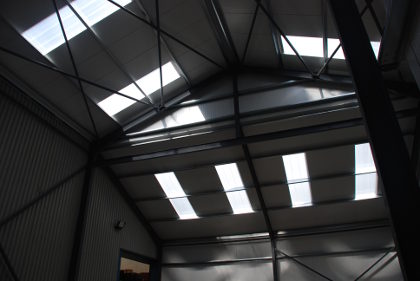 Where a farm is looking to increase or replace it's outbuildings, a new steel building provides an excellent choice as steel buildings offer great value, while the strength of the steel frame means that the design can be versatile to fit with your requirements in terms of height, width, light and access in a way that is not possible with other building types.