Grey/Silver steel workshop
Workshop made in a grey/silver corrugated steel finish with dual roller doors finished with guttering and interior lighting to complement the skylights.
A simple medium sized workshop made with a five-section frame and clad in grey-silver corrugated steel and insultated on the inside.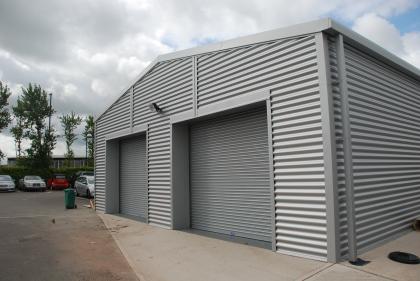 The building allows maximum wall-to-wall space with skylights and interior lighting. Doors are classic roller doors in the same grey-silver finish as the rest of the building.
Roller door finishing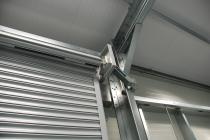 Exterior detailing for the workshop